"They don't make 'em like they used to"
Today the word 'challenge' is one that is bandied about frequently; "Are you ready for the challenge of a lifetime? Do you have what it takes to cycle from London to Paris in just 4 days?"
Although well meaning (and often raising fantastic sums for charity or awareness on an issue), modern cycling 'challenges' just don't cut it when compared with one particular 'challenge' laid down over a hundred years ago. This same challenge advertised today might read, Think yourself a 'fast-man'? Do you have what it takes to cycle from London to Paris in just 2 days, and then cycle back in 2 days – and then back to Paris 2 days later, and then back…and do please get in touch with us a year later to tell us how you got on.
Indeed, in 1910, at a time when bike-riding was less a pastime, or even a fully-fledged sport (as compared with today's professional cycling 'industry'), but more a neccessity in order to get about, many cyclists were routinely posting huge yearly mileage totals. Wanting to set the record straight on a number of unsubstantiated, non-validated claims to cycling greatness, 'Cycling' magazine announced a true challenge of a lifetime; 'Cycling's Century Competition'.
Initially conceived as a competition to see how many times in a year a cyclist could break the 100-mile barrier, it quickly developed into an even greater endurance test to see how many miles in total a cyclist could cover in a year. The verification process used to substantiate any claim was strict; riders were required to send in a witnessed 'checking-card' to Cycling, with the specific details of every day's ride.
Frenchman 'Marcel Planes' was the first rider who thought himself up to the challenge of riding for the 'year record'. An incredible year's riding saw the benchmark set at a staggering 34,666 miles; the outbreak of World War One (and the subsequent piecing back together of lives and infrastructure all over Europe following it's end in 1918) would result in the Frenchman's inagural record-ride remaining untouched for years.
| Year | Rider | Nationality | Distance |
| --- | --- | --- | --- |
| 1911 | Marcel Planes | | 34,666 miles (55,790 km) |
| 1932 | Arthur Humbles | | 36,007 miles (57,948 km) |
| 1933 | Ossie Nicholson | | 43,966 miles (70,756 km) |
| 1936 | Walter Greaves | | 45,383 miles (73,037 km) |
| 1937 | Bernard Bennett | | 45,801 miles (73,710 km) |
| 1937 | René Menzies | | 61,561 miles (99,073 km) |
| 1937 | Ossie Nicholson | | 62,657 miles (100,837 km) |
| 1939 | Bernard Bennett | | 65,127 miles (104,812 km) |
| 1939 | Tommy Godwin | | 75,065 miles (120,805 km) |
Not until the 1930's would an attempt to 'raise the bar' on the year-record be made. In 1932, 22-year old Englishman Arthur Humbles would ride himself into the Golden Book of Cycling, and also return the year-record back across the channel to the UK. A renaissance of interest in cycling's 'Year-Record' would then follow throughout the 30's.
In turn, Australian rider 'Ossie Nicholson', Englishmen 'Walter Greaves' and 'Bernard Bennett' and then French cyclist 'René Menzies' would push the year-record to stratospheric new heights.
Antipodean Nicholson would improve on his record-breaking 1933 ride, with a follow-up ride in 1937 to take the record over the 100,000 km mark for the first time in history. Two years later, two English riders would set out to complete cycling's greatest endurance challenge.
The first rider, Bernard Bennett, who had posted an amateur record of 45,801 miles in 1937, was again fired-up to make an attempt and beat the record set by 'Ossie'. Bennett's total in 1939 was a massive 65,127 miles – which would have been more than enough to regain the record from the Australian – had it not been for the second rider who was also competing that year…
Tommy Godwin posted more miles than Bennett in 1939, and was subsequently crowned the king of endurance cycling. However, Tommy didn't just 'post more miles'; he smashed the record to pieces by adding a further 10,000 miles on top of Bennett's already highly respectable total. Tommy's total: a staggering, incomprehensible 75,065 miles remains intact to this day. It may never be beaten, and any attempt made is unlikely to be recognised – as to even make an attempt is now deemed too dangerous.
1939: Ride of a lifetime
On New Year's Day, 1939, after months of physical and mental preparation Tommy was in peak condition and perfectly placed for the vast challenge that lay ahead.
On a morning when most were nursing hangovers, or maybe not even returned to their beds yet, Tommy had taken to his bike early. The official send off for the challenge was not until noon later that day – but Tommy, keen to get the ball rolling, had been in the saddle since 5am. A crowd of well-wishers had gathered to send Tommy off in style, including racing motorist George Eyston and female record-breaking cyclist Billie Dovey.
Tommy's plan to win the coveted year-record was simple but brutal; he aimed to cycle 200 miles a day, broken down into 4 x 50 mile 'chunks' allowing time for food and rest.
Tommy's first few days went well with totals approaching the required 200 mile-a-day average that would guarantee him the record. But this was the depths of winter and severe weather restricted the routes he could take. Tommy headed to the West Country in search of roads less affected by the snow and freezing temperatures. It was a testing start to the challenge and Tommy's resolve and determination shone through after successfully negotiating a series of mishaps including several falls from his bike, 2 hospital visits and a minor collision with a car in the first 2 months alone.
Besides the differences between Tommy's bike and modern machines, Tommy also didn't have the benefit that professional riders have today with regards to clothing, accessories and personal maintenance. Endless days in the saddle were taking their toll and Tommy suffered from saddle soreness. After limited success using ointment to relieve his suffering, on the advice of a female cyclist he donned a pair of ladies silk undies and greatly improved his discomfort!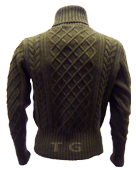 What no Lycra?
Breathable man made fibres and lightweight waterproofs were not an option in 1939.
Tommy would wear thick tights and heavy woolen clothing that would often be wringing wet at the end of a days ride.
The weather gradually improved and with it the daily mileage totals that Tommy was able to put in. By the end of March (and the worst of the appalling winter weather) Tommy had reached nearly 15,000 miles but was being slowly caught by rival Bernard Bennett who was progressing with his own challenge.
Tommy required a new sponsor after Ley Cycles couldn't continue to support and meet Tommy's needs. Raleigh agreed to step in to support Tommy and with the new sponsorship came a new bike; the Raleigh Record Ace. Along with the new machine came the Raleigh Cycle Teams highly respected coach Charlie Davey.
New bike and coach, combined with much improved weather and longer days had Tommy racking up the miles during the summer months.

Summer Solstice
On the longest day of the year, 21st June, 1939, Tommy rode an unimaginable 361 miles! Had he watched the summer-solstice sunrise over Stonehenge, at the end of the day he could have been sitting down to supper in Paris.
Tommy by now was starting to receive media attention and the ongoing duel with Bennett provided a great story for the press. Things were going well but external events started to loom on the horizon. The outbreak of World War II on September 3rd would instigate (besides uncertainty ahead) certain restrictions on travel and in particular the enforcement of blackout conditions at night.
Tommy had to eat well in order to fuel his massive daily exertions but food rationing would make this more difficult. Despite the wartime restrictions, Tommy pushed on through the autumn months and by October was nearing the 1937 record set by Ossie Nicholson. On October 26, Tommy would ride into Trafalgar Square where he would be greeted by a crowd of well-wishers. Tommy had broken the record with 66 days to spare!!
Tommy received warm congratulations from all over the world. His achievements must have provided a welcome distraction to the foreboding events unravelling across the European continent.
Tommy didn't rest on his laurels – in fact quite the opposite. He would continue to ride with as much effort and determination as the preceding 10 months in order to finish the year with a total that in his own words "could not easily be beaten".
An huge understatement from an hugely understated man, Tommy's final yearly total of over 75,000 miles would turn out not only to be not easily beaten – but unbeatable.